Spring 2018 Newsletter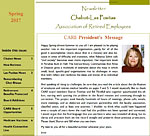 Our Spring 2018 Newsletter has been mailed to all members.
Look for it in your mailbox or read it now here:
2018 CARE Reunion - January 25, 2018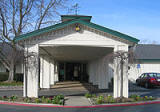 See photo highlights of the event taken by CARE Photographer Don Nilson
2018- 2019 CARE Grants Application


Our small grant program supports special projects designed by college staff seeking to do a better job of serving our students, staff, and colleges. CARE members' contributions to the CARE Fund support the Grants. The application is now available.

See the instructions and one-page application.
CARE Advocacy


As exemplified in the Board Policy 7380 case, CARE is your advocate. For more,
Read about CARE's Approach to Advocacy>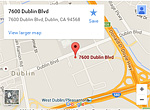 A Visit to the District Office - a map and pictorial guide


Do you need to visit the District Office and perhaps meet with the Human Resources Department Benefits staff? We provide a
brief guide with photographs.
CARE Member Directory



Are there retirees you wish to reach, but you lack their contact information? Would you like other CARE members to be able to reach you?
See our member directory. Learn how to join.

CARE Membership and 2018 Dues


CARE extends membership to all retirees without charge, but we depend entirely on your $10 dues payments to support our programs of activity on your behalf
If you have not already done so, please print the 2018 dues form

and make your $10 contribution now. Thanks for your support!