Spring 2018 Newsletter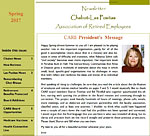 Our Spring 2018 Newsletter has been mailed to all members.
Look for it in your mailbox or read it now here:
2018 CARE Reunion - January 25, 2018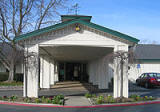 See photo highlights of the event taken by CARE Photographer Don Nilson
2017- 2018 CARE Grants


Our small grant program supports special projects designed by college staff. The grants help employees do a better job of serving our students, staff, and institutions. CARE members' contributions to the CARE Fund support this Grants program.
In December 2017, CARE awarded more than $2,500 in grants to eight great proposals from thoughtful applicants at Chabot, Las Positas, and the District.

See the winners.
Board Policy 7380: District Failed to Post Policy Approved by Trustees


by Bill Threlfall
July 2017
As described in the article below, on February 21, 2017, as part of the consent calendar, the Trustees approved Item 9.2, Approval of Revised Governing Board Policy 7380 – Human Resources: Retiree Health Benefits.
However, in early July, CARE was surprised to find the unrevised 2015 policy posted on the official CLPCCD Index of Active Board Policies and Administrative Procedures! We brought this problem to the attention of District management and the unions and requested correction. On July 19, 2017, the District posted the revised policy approved by the Trustees.
This episode highlights CARE's vigilance on behalf of its members.
Board Policy 7380 Revised: Retirement Medical Benefits Protected


by Bill Threlfall
February 2017
In February of 2017, Board Policy 7380 was revised by the District Board of Trustees, correcting flaws that had threatened long-established retirement health benefits. This action marks the culmination of a nearly year-long effort initiated by CARE in March of 2016 and joined by the faculty and classified unions a few months later. Prior to this revision, the policy contained critical defects: it provided medical retirement benefits only for faculty and no one else, and it required that retirees pay the full costs of such benefits. The revised policy includes language developed by CARE that corrects these faults.
We are proud of this successful outcome, which we consider a "big deal" in the interests of our members. We consider protection of retirement benefits to be a top priority.
We are also proud of the alliance we built with the unions. The faculty union in particular was an energetic partner whose significant contributions were essential to success.
View the full story of how CARE's vigilance and advocacy paid off for retirees

CARE Advocacy


As exemplified in the Board Policy 7380 case above, CARE is your advocate. For more,
Read CARE's Approach to Advocacy>
Health Connection Line


The Health Connection Line is a new CARE service for those of us with special health concerns.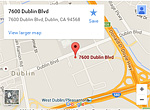 A Visit to the District Office - a map and pictorial guide


Do you need to visit the District Office and perhaps meet with the Human Resources Department Benefits staff? We provide a
brief guide with photographs.
CARE Member Directory



Are there retirees you wish to reach, but you lack their contact information? Would you like other CARE members to be able to reach you?
See our member directory. Learn how to join.

CARE Membership and 2018 Dues


CARE extends membership to all retirees without charge, but we depend entirely on your $10 dues payments to support our programs of activity on your behalf
If you have not already done so, please print the 2018 dues form

and make your $10 contribution now. Thanks for your support!